VISA AND RELATED SERVICES
(Only For Indian Nationals)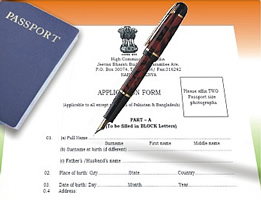 STIC Established in 1973 and inaugurated by the the Minister of civil aviation & Tourism (Honorable Dr. Karan Singh ), STIC has today one of the largest travel group in India with offices in all major cities across the country, It represents twenty of the world's best Travel, Aviation,Tourism,Cruise,Hotel brands and Visas exclusively in India, and is focused on bringing the best of the world to India's doorsteps.
We assist - Corporate clients, Travel Agents, Government Employees, Students, Diplomats, International humanitarian organizations and Cruise Ship Operators.
Objective - To assist our clients with complete information & documents as per the needs of Embassies, so that none of our clients miss their valuable trip abroad.
STIC Visa Consultant team - Our team members are fully trained and well conversant with latest trends in field and extensive work experience in Visa Facilitation Services.
"We are the biggest firm still small enough to give the best personal service"
(Information and Visa Fees are subject to change. All the visa information contents of this site are only for general information or use. They do not constitute advice and should not be relied upon in making (or refraining from making) any decision. The information from or through this site is provided on "AS IS" basis, and all warranties, expressed or implied of any kind, regarding any matter pertaining to any information including without limitation, the implied warranties of merchantability, fitness for a particular purpose, and non-infringement are disclaimed and excluded.)