For STIC experience is not just a number - because that simply states how old we are &- but a journey, which comprises all the triumphs and trials, crashes and crescendos, opportunities and threats that we have learnt and risen from. Adapting to changes, both temporary and permanent, has helped us adopt a dynamic existence, wherein " the present" is in our work, but "the future" is in our minds.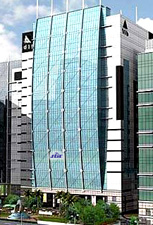 At STIC, we believe that success does not come from a single person. It is only when every employee in the organization is empowered and motivated to work towards this belief, can we truly succeed. And in order to do so, we need to build initiative and motivation at every level by constantly enhancing the structure and flow of communication.
Keeping this in mind, we would like to present our "Principle of Participative Management", which is not just our philosophy, but the very foundation of our organization and is reflected in our corporate structure.
At STIC, we are constantly driven towards adding value to our corporate activities, thereby achieving 100% customer satisfaction. And as a means to do so, we have built an unparalleled physical and virtual network, which helps to penetrate every corner of the Indian Market, and seize valuable opportunities.